I tested out a fantastic new recipe last weekend. I must apologize for two things. Firstly, the picture quality leaves something to be desired. (There was a little camera "issue.")
Secondly, the tardiness of my post... the last week has been a whirlwind of exciting Look Cupcake business activity. Yummy times ahead in the land o' cupcakes.

I had a novel idea. Everyone loves individual lava cakes. You know, the ones you order at the restaurant and when you cut into them a gush of warm, liquid chocolate lava oozes onto your plate? Yes, those. They're usually baked in ramekins but why not a cupcake version?


The butter and chocolate go into a bowl for melting.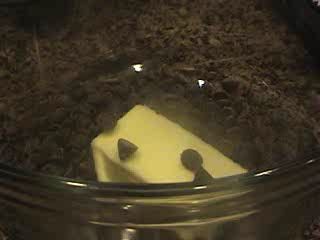 Eggs and sugar are beaten together until...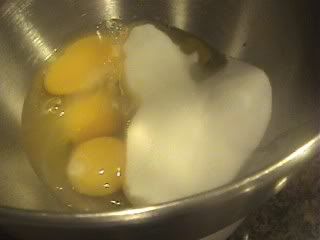 thick and foamy, like this.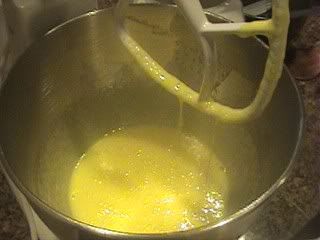 All mixed together and ready for baking.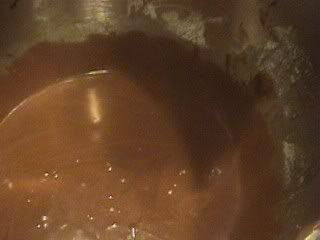 As with all good experiments, there's...experimenting! Here I'm trying different cup/liner styles and different fill amounts.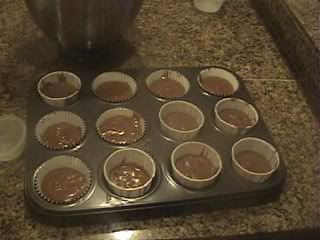 Just out of the oven. (Obviously, more batter per cup is better.)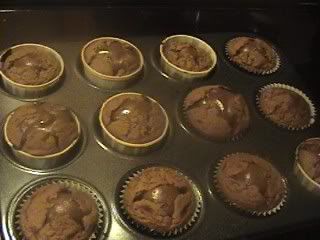 The lava dome.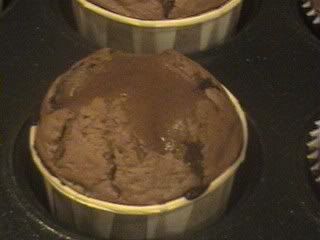 They sink as they cool.




With a simple powdered sugar/cocoa garnish.




End result: These were AMAZING. The centers weren't liquid, but ended up very moist, gooey and brownie like. I've decided I'll finish them with with a light buttercream and fresh raspberries.