I had two jobs for kid's parties this Saturday. The first was a T-Rex loving little guy who was turning four. (He has a great ROOOOAR! He showed me when I delivered the cake.) The cake was yellow cake, sour cream chocolate filling and chocolate swiss meringue buttercream frosting. The dinosaur was sculpted out of fondant and painted with paste food colors.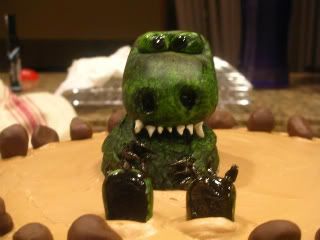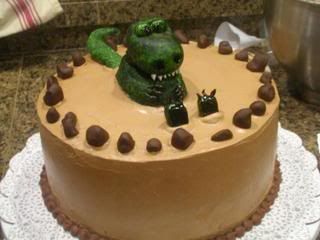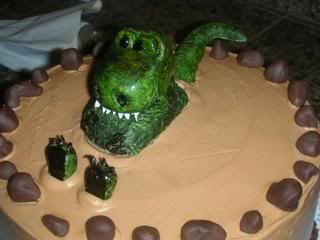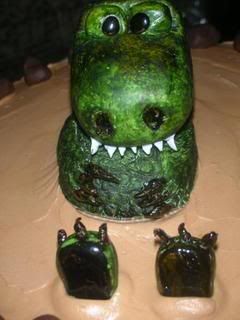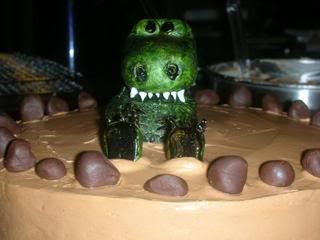 The second party was for a dear friend of mine (we were partners in crime on the dance floor, back in our wild and woolly days) who's little man was turning two. He had a jungle animal themed party so we went with a lion cake and lion, tiger, zebra and monkey cupcakes.
The cake was Summer in Your Hand (lemon cake, strawberry cheesecake filling and strawberry swiss meringue buttercream. To keep the flavors in tact but still achieve the desired colors, I did a fat crumb coat of strawberry frosting and then a thin decorative layer of colored vanilla frosting.
The cupcakes were yellow cake with vanilla buttercream frosting.